Innovative & Helpful Payment Options for Our Quality Veterinary Care
Paumanok Veterinary Hospital expects payment at the time services are rendered. However because we understand many people are on a tight budget, we have a number of innovative financing solutions. To make this easier for you, we accept the following payments and offer a variety of financing options, with approved credit, through the following companies:
MasterCard
Visa
American Express
Checks
Cash
---
Wells Fargo Financing
---
Care Credit
CareCredit works just like a regular credit card, but is exclusive for health care services. CareCredit offers no-interest and low-interest payment terms, zero hidden fees, and low minimum monthly payments. You can use your CareCredit card over and over for all your pet's follow-up care as well as annual exams and vaccines.
Learn more about CareCredit.
---
Paumanok ACH Plan – Electronic Fund Transfer
Because everyone's budget is tight these days, we want to take some of the stress out of getting the best veterinary care for the pet you love. That's why we're so pleased to be able to offer our own Paumanok ACH Plan. Unique to our practice, this plan allows you to finance up to $2,000. Your payments will be transferred electronically from your account to ours according to the terms outlined in the contract. You decide how much to pay and how often.
By setting up this contract before a larger fee is incurred, you are able to plan better and have more control over your monthly budget. We hope you will ask us about this option the next time we see you.
Parameters:
15% down – for initial set up
Must fill out one page contract application and sign
$25 one time set up fee for recurring plan, $10 set up fee for electronic held check (entire balance paid within 30 days)
Monthly maintenance fee varies from 2.0% to 3.0%
No prepayment penalty
We will finance up to $4,000.00. If more speak to Dr. Dave before proceeding.
We need a voided check or saving account statement with routing number and account number, social security number and a valid credit card (to get best monthly maintenance rate). Also place of employment(s) with address and telephone
Sliding scale - minimum monthly payments

< $1000 minimal monthly fee $50
$1000 to $2,000 minimal monthly fee $75
$2000 to $3,000 minimal monthly fee $100
$3000 to $3,500 minimal monthly fee $125
$3500 to $4,000 minimal monthly fee $150
We will finance more then this, up to $6,000 provided the monthly payment covers at least 50% principal balance and not maintenance fee
Download our ACH Debit Authorization Agreement
Pet Health Insurance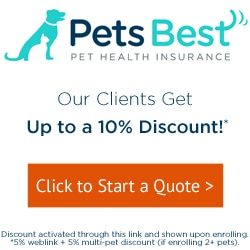 Paumanok Veterinary Hospital clients will automatically receive a 5% discount on their pet insurance plans when they click the Pets Best Insurance link above and enroll online. This discount still applies even if the person ends up calling to finish the enrollment by phone with a Pet's Best sales agent.
With pet health insurance, the amount of reimbursement varies depending on the company and plan you select. Covered veterinary expenses may include:
Office visits
Treatments
Prescriptions
Diagnostic tests
Lab fees
Surgery